Tear Da Club Up '97

Three 6 Mafia
This song is written in the key of C♯.
Modulation in C♯ for musicians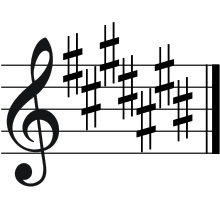 Best Keys to modulate are (dominant key), (subdominant), and (relative minor).
Notes in the scale:

Harmonic Mixing in 8d for DJs
Compatible Open Keys are , , and .